The holidays are the perfect time to get creative with your nails and showcase the festive spirit through beautiful Christmas nail art. Whether you go for simple solid colors or intricate designs, there are endless holiday inspiration options. This article will share some basic through more advanced nail designs that will get you in the Christmas spirit.
Basic Design Ideas
For those who want to keep their nail looks simple yet festive, a solid red or green manicure can't be beat. These classic holiday shades instantly scream Christmas. You can also try easy designs like painting simple lines to resemble a Christmas tree or snowflakes on your nails. Candy cane stripes are another no-fuss idea – paint thin red and white lines vertically down the nails for a sugary sweet look. For something a touch more elaborate, try a small dotting tool to add tiny snowflake or ornament details to solid red nails. These basic styles don't require advanced painting skills but still feel appropriately festive.
More Complex Designs
If you enjoy getting intricate with your nail art, there are plenty of detailed Christmas designs to choose from. Try painting smiling Santa faces complete with hat, beard, and bag of toys. Reindeer with antlers and rosy noses also translate well to nails. Small Christmas ornaments and balls decorated with glitter make a shimmering statement. You can even use dotting tools and thin brushes to craft miniature presents, candles, and other winter wonderland scenes on your nails. Sleighs laden with gifts are another fun option for advanced nail artists.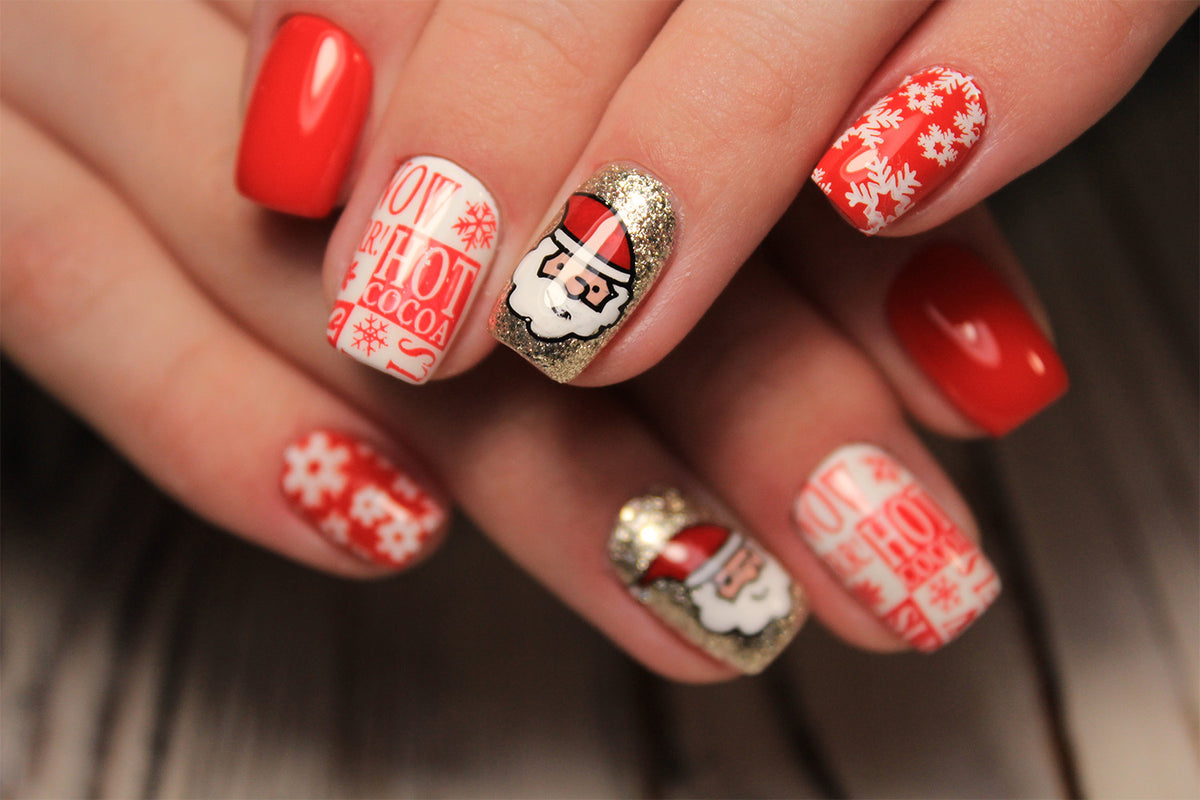 Glitter and Sparkle Ideas
No Christmas manicure is complete without some glitz and gleam. For an eye-catching look, fully cover your nails in glitter for maximum shine. You can also accent solid colors with well-placed glitter details like snowflakes, stars, or sequined accents. Speaking of sequins, placing individual small sequins on your nails resembles tiny colorful ornaments hung on a tree. Micro-glitter polishes are anothermess-free way to infuse your nails with glittering goodness from all angles.
Holiday Color Combinations
When choosing shades for your festive nails, some tried and true color combos rise above the rest. Red and green is a classic that never goes out of style. You can't go wrong with shimmering silver nails accented with pine green. Golden sparkle nails pair beautifully with pure white for a glam winter palette. And candy canes wouldn't be complete without red and white diagonally striped nails. Multi-colored designs let you showcase an array of bright holiday hues at once in candycane, ornament, or layered styles.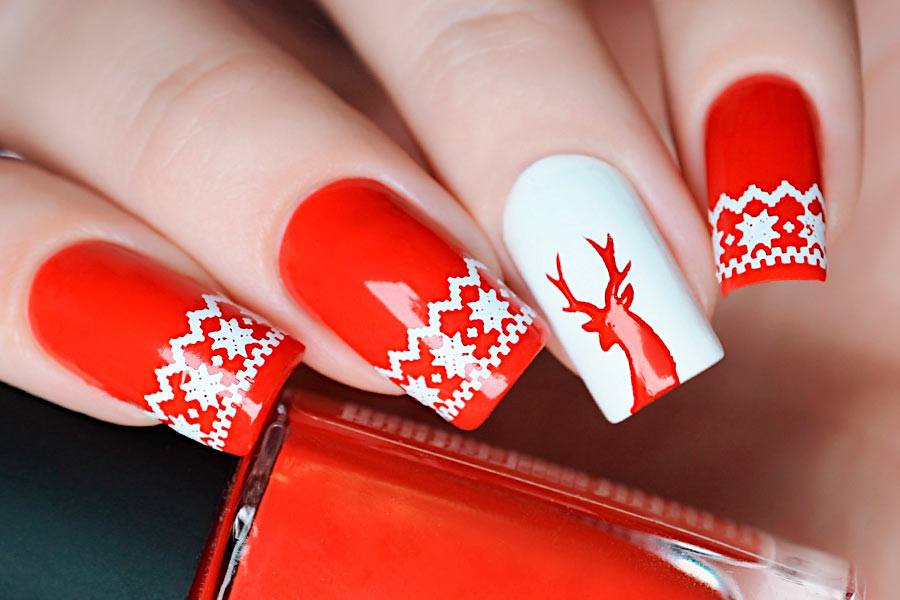 Tips and Techniques
The key tools for perfecting Christmas nail art include dotting tools of varying sizes, striping brushes, and a detail brush. Stock up onfestive shades of red, green, gold, and silver polish along with pigments, glitters, and topcoat. When painting designs, apply a base coat first for protection followed by two thin coats of color. Use a nail art pen for lines and let dry fully before adding details. Seal with a quick drying top coat to prevent smudges. With the right brushes and techniquessimple designs become works of art!
From simple solid shades to intricate winter wonderland scenes, there are endless Christmas nail art options to choose from this holiday season. With a little nail art finesse and the proper tools, you'll be showing off festive fingernail flair in no time. Get creative and make your nails as merry and bright as the holidays!
Tips for Design Success:
Tips for Design Success:
Use nail polish in thin coats and allow drying time between layers
Have multiple dotting tools and brushes on hand for detailing
Work on one nail at a time to avoid smudges
Clean up edges with a small brush dipped in nail polish remover
Seal designs with a fast-drying top coat to prevent chipping
Popular Christmas Colors:
Red – the quintessential Christmas hue
Green – represents pine trees and holly
Gold – brings luxurious glamour
Silver – gleams like shiny holiday accents
White – evokes snow and all things wintry
Black – provides contrast for bold designs
Design Inspiration Sources:
Christmas ornaments, cards and wrapping paper
Holiday candy like candy canes, chocolate treats
Yuletide symbols like stockings, wreaths, trees
Iconic characters like Rudolph, elves, and Santa
Winter scenery featuring snowflakes, mittens, hats
Extending the Holiday Fun:
Change designs weekly to refresh the festive flair
Match nails to outfits for social events
-Try nail art on toes under strappy shoes or sandals
-Take photos of designs to remember favorite looks
With these additional tips, sources of inspiration and ways to showcase Christmas nails, readers will be fully equipped to flex their creative muscles and show off beautifully festive fingers throughout the entire holiday season!