Cryptocurrencies have surged in popularity and value over the last decade, spearheaded by headline grabbers like Bitcoin and Ethereum. But what exactly are cryptocurrencies, and might they actually replace regular fiat currencies one day? Let's take a deep dive into the realm of digital money.
What is Cryptocurrency?
Cryptocurrency is a sort of digital asset that leverages encryption to safeguard financial transactions. Transactions are verified and stored on a decentralized public ledger called a blockchain. The ledger is maintained by a distributed network of computers rather than a single authority. This makes cryptocurrencies decentralized and immune from government manipulation or meddling.
Created in 2008 under the pseudonym Satoshi Nakamoto, Bitcoin is the first and most popular cryptocurrency. Numerous cryptocurrencies have surfaced since then, including as Ethereum, Litecoin, Cardano, and Dogecoin, numbering in the thousands. From almost nothing in 2009 to almost $3 trillion in November 2021, their entire market value increased.
How Do Cryptocurrencies Work?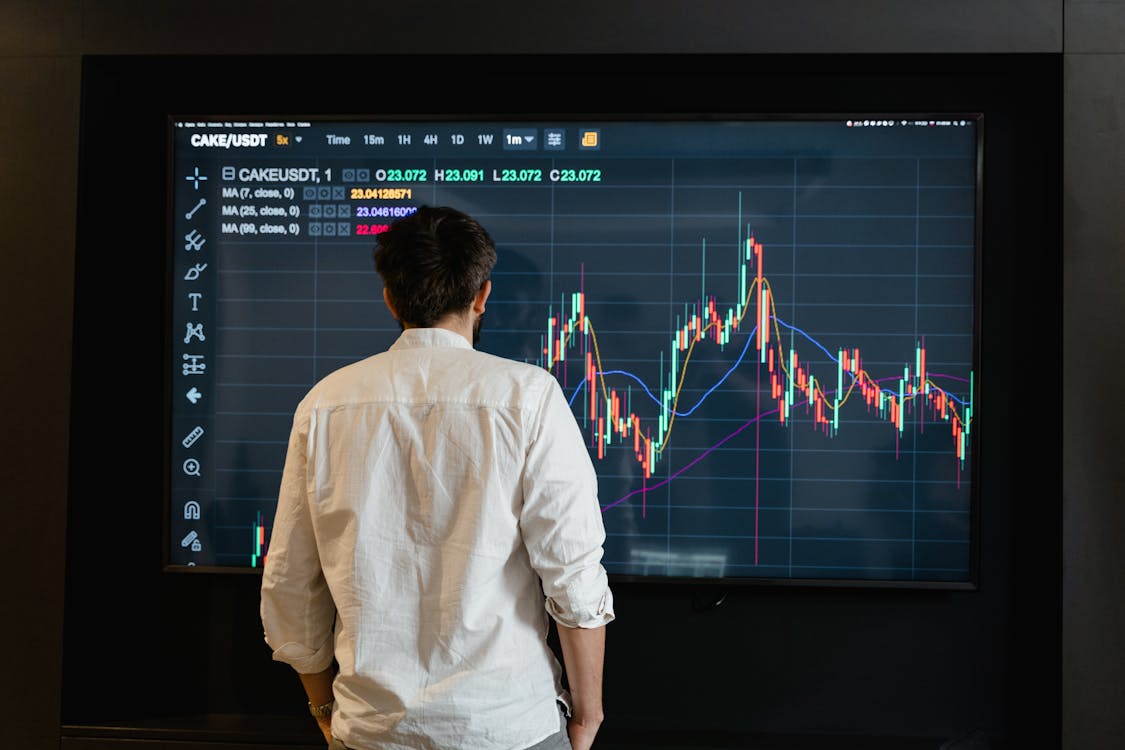 Unlike fiat money issued by governments, fresh units of cryptocurrency are produced via a process called mining. Miners utilize specialized software and gear to solve complicated mathematical problems that verify and safeguard transactions on the blockchain. As a reward, they get freshly created bitcoin.
The mining process takes substantial computational power. To mine successfully, people typically join pools that combine resources. Cryptocurrencies are intended to reward miners with new coins at a predetermined pace over time. Total supply is regulated to curb inflation. For instance, there may only ever be 21 million Bitcoins produced.
Once produced, cryptocurrencies may be transferred online between people without a middleman. Owners hold money in digital wallets safeguarded by encryption. Transactions are anonymous yet publicly verifiable on the blockchain. Value is completely dependent on supply and demand in trades rather than being related to a fiat currency. Volatility is significant, making cryptocurrencies a speculative investment.
Advantages of Cryptocurrency
Decentralized – Cryptocurrencies operate on peer-to-peer networks managed by users rather than central authorities. This avoids monopolistic control and manipulation.
Transparent – All transactions are recorded on public blockchains. This allows for transparency and accountability.
Secure – Cryptocurrencies use cryptography and transaction validation to prevent fraud and counterfeiting. The decentralized network is also resilient against attacks.
Fast and global – Transactions are nearly instantaneous and take place between parties across the world with no intermediaries. This enables faster payments at lower fees compared to traditional finance.
Accessible – Anyone with an internet connection can access cryptocurrency markets. There are low barriers to investment compared to stocks or real estate.
Inflation-proof – Maximum token supplies and programmed rates of release mean cryptocurrencies resist inflation better than fiat money subject to unlimited printing.
Drawbacks of Cryptocurrency
Volatility – With no central bank stabilization, cryptocurrency prices fluctuate dramatically based on speculation and news. Coins can lose value rapidly.
Irreversible – Transactions cannot be reversed once added to the blockchain. Users affected by bugs, hacking, or user error have no recourse.
Security failures – Despite their benefits, cryptocurrencies remain vulnerable to security breaches, technology failures, and human error. Investors can lose coins through compromises.
Illegal activity – Anonymity makes cryptocurrencies useful for cybercrime, tax evasion, money laundering, and other illegal uses. This tarnishes their reputation.
Complexity – Understanding and using cryptocurrency securely requires advanced technical knowledge many find difficult to grasp. This leads to mistakes and scams.
Environmental impact – Bitcoin mining consumes massive amounts of electricity, sparking criticism of its ecological footprint. Alternatives like proof-of-stake aim to be greener.
Regulatory uncertainty – Governments are still evaluating how to regulate cryptocurrencies. Future restrictions or bans could significantly impact their value and legal uses.
Top Cryptocurrencies
Bitcoin (BTC) – The first and largest cryptocurrency by market capitalization at over $1 trillion. Its founder remains unknown. Bitcoin popularized blockchain technology for peer transactions without a central bank.
Ethereum (ETH) – Created in 2015, Ethereum extends blockchain capabilities through smart contracts that encode business logic and rules for applications. It is the second largest crypto.
Tether (USDT) – One of several stablecoins pegged to the U.S. dollar to reduce volatility. It maintains its peg through reserves and trading bots. Tether is widely used by traders to move funds between exchanges.
Binance Coin (BNB) – Issued by the Binance exchange, BNB offers discounts on trading fees there and other perks